Each Year Nearly 30,000 Animals Cross Our Doors
We Receive Over 300,000 Incoming Phone Calls Each Year
Nearly 19,000 Hours of Volunteer Hours are Given Each Year
Over 5,400 Spay & Neuter Surgeries are Performed
Our Education Department Attended Nearly 200 Community Events.
GET OUR PET CARE GUIDES & QUARTERLY MAGAZINE, PLAYMATE
Our team is constantly working to provide you with a library of resources to help your pets live a long happy life.
Learn More
GET THE LATEST NEWS & UPDATES
Finding Rover is a facial recognition app that reunites lost dogs with their owners. Photos of dogs that are found or admitted to participating shelters are stored in the app's database. Every time a pet parent posts a photo of a dog they've lost, Finding Rover scans its database and provides possible matches and necessary contact information within seconds.
Our Services
Upcoming Events
August 22 @ 6:00 pm

-

7:30 pm
Mobile Adoption Unit
Pet Supplies Plus in Fresno
Fig Garden Village Spring Fest
Petco Friant
Pooch Parade
Bets for Bets
Petco Ashlan and Blackstone
Pet Supplies Plus Clovis
Community Medical Center Clovis
CRMC Wellness
Boot Barn
Creative Tile
Flap Jack Fundraiser
FUSD Wellness Fund
Community Behavioral Heath Center
Fresno Heart and Surgical Hospital
California Cancer Center
Community Subacute and Transitional Care Center
Fresno Home and Garden Show
Whities Pets Pooch Parade
Scottish Highland Games
Tractor Supply Adoption Event
PetSmart Shaw and Valentine
PetSmart Herndon and Willow
Petco Madera
River Park Adoption Event
August 25, 2018 : 10:00 AM- 4:00 PM
September 8, 2018 : 10:00 AM- 4:00 PM
September 22, 2018 : 10:00 AM- 4:00 PM
October 27, 2018 : 10:00 AM- 4:00 PM
November 10, 2018 : 10:00 AM- 4:00 PM
November 23, 2018 : 10:00 AM- 4:00 PM
November 24, 2018 : 10:00 AM- 4:00 PM
December 8, 2018 : 10:00 AM- 4:00 PM
December 22, 2018 : 10:00 AM- 4:00 PM
2015 Fresno Scottish Highland Gathering & Games
PetSmart Clovis
Petco Herndon & 99
Valley Animal Center
California State University, Fresno
Willow Gardens
Flapjacks for Fido & Felines Fundraiser
Reedley College
Fall Home Improvement Show
PetSmart North Clovis
Fresno Home Remodeling & Decoration Show at The Big Fresno Fair
River Park
View All Dates
Featured Pets
She is such a sweet girl, very loving and very gentle. Lynx came to us as a stray and she did already have one eye missing but that doesn't slow her down at all.
READ MORE
Are you looking to add some excitement to your life? Mason is the guy for you!
READ MORE
Recent Updates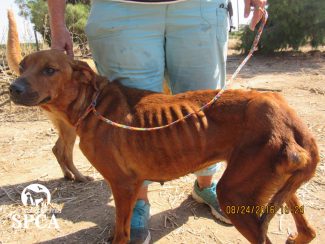 Most of the dogs we rescued were successfully treated and have all been adopted or sent with one of our Pet Placement Organizations.
READ MORE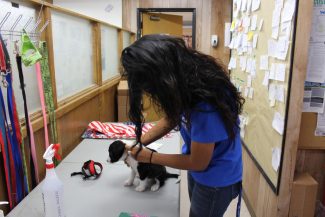 Microchips are essential and significantly increase the likelihood of reunion if your lost pet is found by someone!
READ MORE