On Friday, March 31, 2017, our Animal Control Officers and Humane Officers responded to a call regarding a possible dog bite. When our officers arrived on the scene, they had found a lactating mother adult Pit Bull that had been attacked through the fence by neighboring starving dogs. We rushed her along with four 1 week old puppies to Abby Pet Hospital where their caring staff assessed the injuries. The wound covered her entire forearm and is so severe her leg will have to be amputated.
This dog and her puppies are associated with an on-going animal cruelty investigation by our humane officers. .
Sophia underwent emergency surgery to amputate her leg. Her emergency surgery cost over $2,000, so we reached out to this community who responded in an extremely generous way. We have received over $7,000 in donations!!! Thank you to all those that donated. Any remaining funds once Sophia's and her pups' medical bills have all been taken care of will remain in our Wellness Fund and be used to help future homeless and injured animals in need of extra medical care.
She was released back to our care that weekend and has now found a caring foster parent to tend to her and her four puppies. She is struggling with the loss of her limb, but is always sweet, patient, and a good mother. We expect that it will take Sophia a few weeks to rehabilitate and become comfortable walking on three legs. She and her puppies will remain in foster care until the puppies reach 8 weeks of age and Sophia is completely healed. She will have several follow up appointments to ensure she is healing properly. Please stay tuned on our Facebook page for updates on Sophia and her puppies!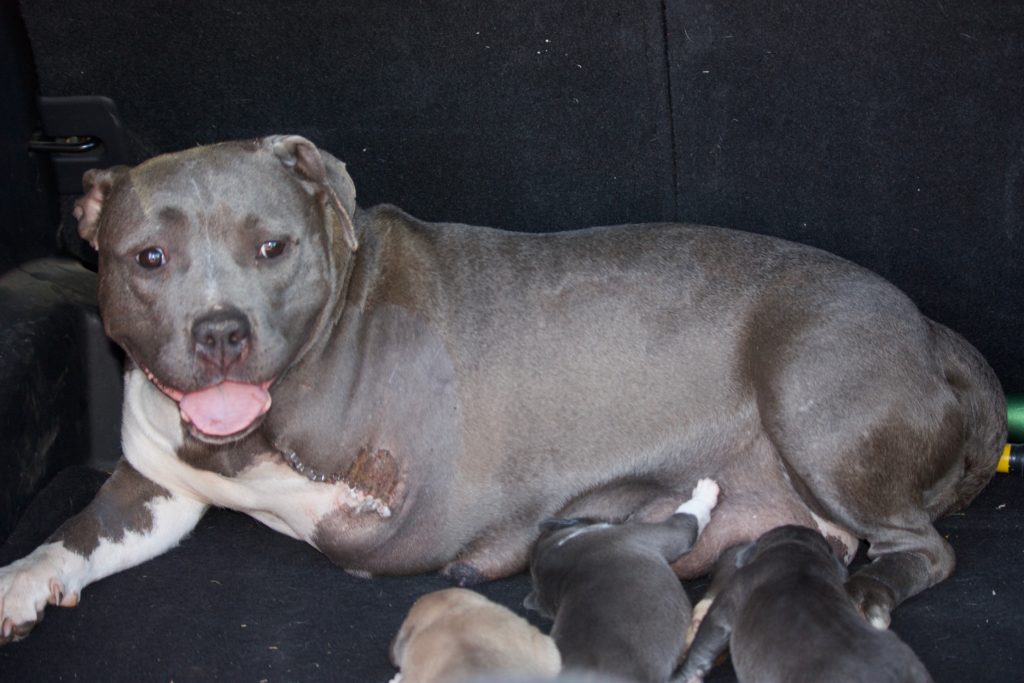 Related Posts :