Our 2nd annual Pawsitive Adventures Animal Camp was even better than the first! This year we offered two sessions, one in June and one in July. The first session had eleven animal-loving campers. Their favorite day was the Canine Companion Day where they got to learn about the importance of adopting along with trying some training tricks with the visiting therapy dogs from Valley Animal Center's education department. We would also like to thank Fresno Wildlife Rescue and Rehabilitation Service who gave a great presentation about exotic animals. We had different speakers every day.
Monday – Canines – Shannon Escobedo, Valley Animal Center
Tuesday – Felines – Cathy Williams, CCSPCA Foster Coordinator
Wednesday – Exotics – Taylor, Fresno Wildlife Rescue
Thursday – Horses & Barn Animals – Danny, CCSPCA Livestock Handler
Friday – Veterinary Science – CCSPCA Spay/Neuter Services room walk-through
We anticipate our second session to be just as successful. We plan to have another summer camp next year and hope to see more children join us for some pawsitive animal adventures.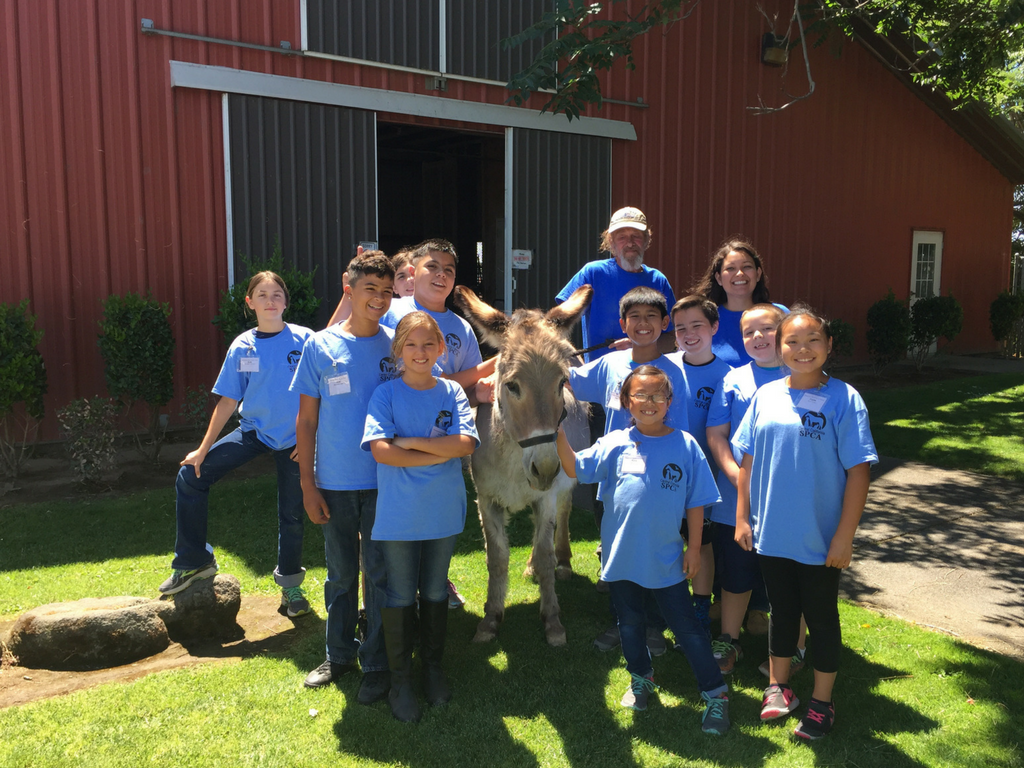 Related Posts :