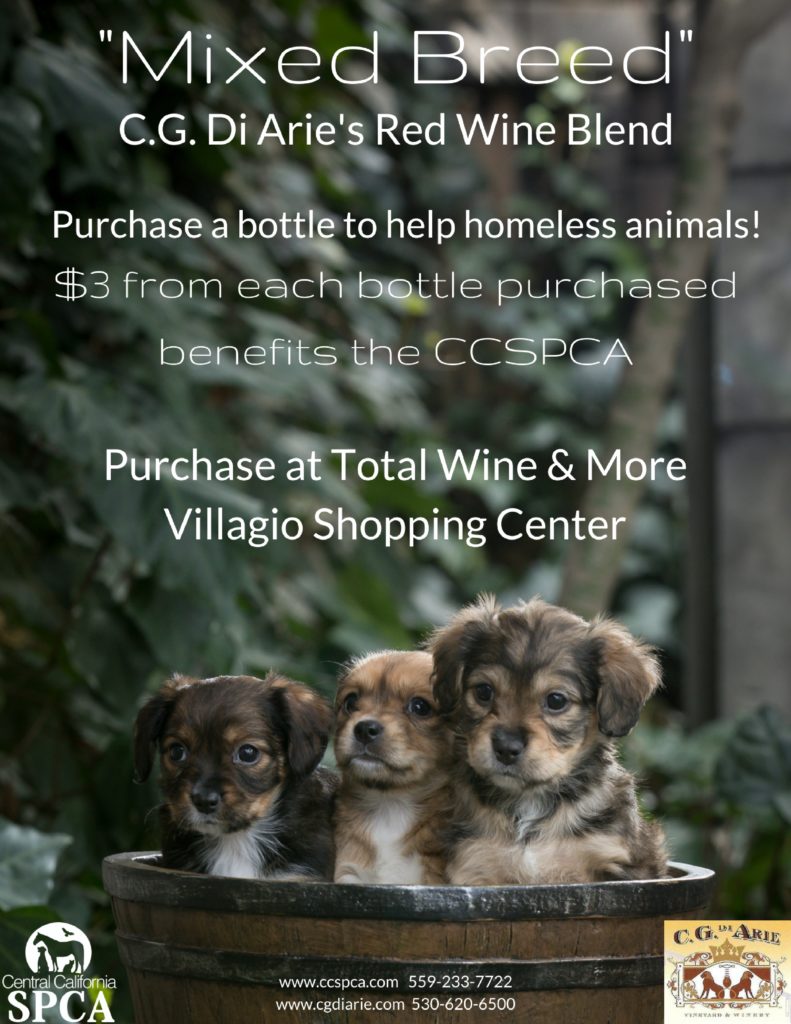 The Central California SPCA and C.G. Di Arie Vineyard and Winery have teamed up to further help homeless and needy animals in our community. C.G. di Arie created "Mixed Breed" a red wine blend of Zinfandel, Syrah, Petite Sirah, and Cabernet Franc. For every bottle of "Mixed Breed" sold, the CCSPCA will receive $3! "Mixed Breed" will be arriving at Total Wine & More in Fresno VERY soon. By purchasing "Mixed Breed" you'll be enjoying a nice red wine while helping homeless and abused animals receive the care they need.
C.G. Di Arie is a family owned winery 50 miles from Sacramento. It was founded in 2001 by Chaim and Elisheva Gur-Arieh. Chaim brings his creative vision to life in expertly crafted, bold, yet elegant award winning wines.
We are grateful to C. G. Aire Vineyard & Winery for this unique opportunity which will help further the important work we do for the animals in our community.
Related Posts :